SwainCounty
Fisherman's Paradise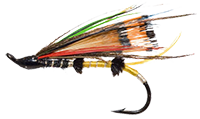 One of the most diverse fishing habitats in the world with four rivers, dozens of mountain streams throughout the Smoky Mountains and the deep, cold waters of Fontana Lake.
What do you want to catch today?
The Great Smoky Mountains National Park's streams and creeks offer natural populations of brook, brown and rainbow trout while most other streams are routinely stocked, including areas of the Cherokee Indian Reservation with trophy-size trout.
Trout are also common in the county's four rivers — the Nantahala, Oconaluftee, Tuckasegee and Little Tennessee. Two of those, the Tuck and the Little T, offer much more, including bass, crappie, walleye and the fierce muskie.
The crown jewel of Swain County fishing is Fontana Lake. Record size muskie and walleye have been pulled from its 400 foot depths. And many believe it's one of the best smallmouth bass fishing lakes in the country.
DELAYED HARVEST SECTION NC Wildlife Resources Commission has designated 2.2 miles of the Tuckasegee River in downtown Bryson City as Delayed Harvest Trout Waters. Learn more
BRYSON CITY HOME TO Fly Fishing Museum & Aquarium
The Fly Fishing Museum of the Southern Appalachians is located 210 Main Street, across from the Swain County Visitor Center. More information on the museum. The Appalachian Rivers Aquarium is located at 117 Island Street on the Tuckasegee River. More information on the aquarium.
BrysonCity
Information
Bryson City is one hour west of Asheville, just three hours from Atlanta and Charlotte, and two hours from Greenville, Knoxville and Chattanooga.
To learn about area lodging, dining, shopping, events, activities and attractions, go to GreatSmokies.com – the Travel Guide to Bryson City and the Great Smoky Mountains.

New: Parking Fees
Parking tags are required to park in the Great Smoky Mountains National Park. Three tag durations will be available for purchase for all vehicle sizes and types: Daily, $5; Weekly, $15; or Annual, $40. Parking tags may be purchased online, or on-site. Parking tags will NOT be required for motorists who pass through the area or who park for less than 15 minutes, or while parked at their designated campsite. Parking Info
Swain County and the North Carolina Smokies: 'The Fishing Mecca of the Southeast'